Compensation & Benefits Survey Results
Thank you the members/municipalities who participated in our 2022 Compensation & Benefits Survey recently issued to the membership as a whole.
We received 104 survey responses. Of those, 98 municipalities submitted data that could be compared across the board. We shared the results with the members who participated in the survey initially on November 18, 2022 as a benefit to their participation.
We will also be diving deeper to identify trends and information to help build PMA's position on administrator salaries & benefits in terms of advocacy for members going forward.
The infographics shared here have the data/results segmented by municipality size.  If you have any questions please do not hesitate to connect with the PMA Office.
---
Municipalities: Population <500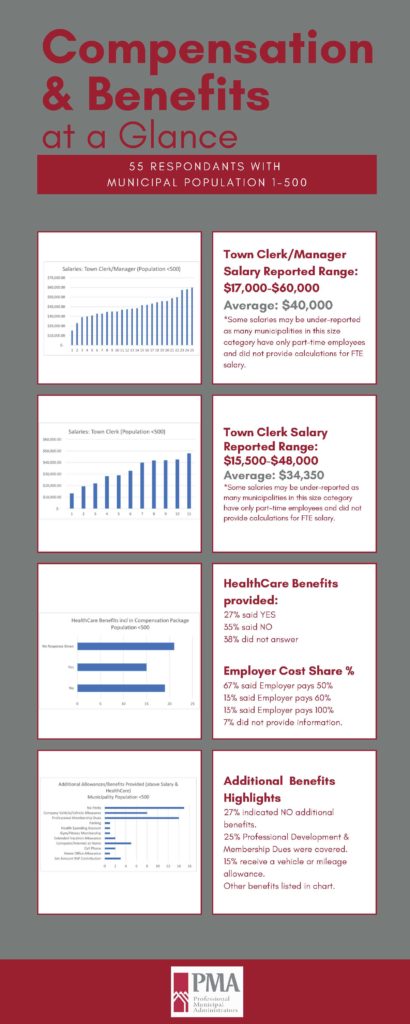 ---
Municipalities: Population 501-1000
---
Municipalities: Population 1001-2500
---
Municipalities: Population 2500-10,000